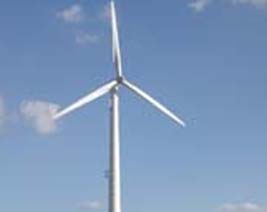 20Kw Vindgenerator
Technical data :
Rated Output
:20Kw
Max Output:
23Kw
Generator:
Permanent magnet generator
Rated output voltage:
360/240V
Startup wind speed:
2,5m/s (5.6 mph)
Cut-in wind speed:
3m/s(6.7 mph)
Rated wind speed:
12m/s(26.8mph)
Number of blade:
3
Material of blade:
Glass fiber
Blade Diameter:
10m
Speed protection:
Automatic Leaned
Rated Rotating Speed:
90r/min
Wind Energy Transforming Rate:
0.42Cp
Pole Diameter:
377*8 steel tube
Tower height :
18m
Work temperature:
-40degrees~~+60degrees
Allocated battery:
112V800Ah, 30pcs &20pcs
Controller:
inverter , controller , charger. True Sine Wave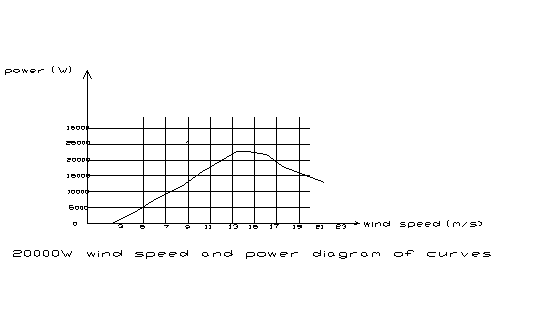 Features:
1、The product is featured by novel design, unique technique and strong practicability.
2、New type of AC generator :FD12.0-20000 is equipped with high efficiency AC generator.
3、It has a lower rated revolving speed, so has a comparative higher work efficiency.
4、The function of adjusting as per wind direction and controlling over vehement wind and the protection of over- charge, over discharge, charging of DC constant voltage makes it easy to operate, no person on watch and especial care.
5、Corrosion proof, acid proof, waterproof, alkali proof.
6、The utilization of wind energy without ongoing cost significantly reduces the environmental impact for fossil fuel
usage whilst saving vital energy resources.
Application:
The product is designed for the areas with wind but electricity is unavailable such as: island, desert, plain, beach, frontier,microwave communication,telephone transmitting tower,forest observation tower, maintenance station of oil delivery pipeline, lighting of expressway etc. It also be widely used at urban landscape point, scenery resorts, ecolo- gical village etc.